How one Christmas holiday with kids in Rajasthan transformed her

0
13th Oct 19
In this week's featured story, meet Dee Ann Bauer! She is passionate about saving the culture and camels tribe Raika in Sadri, Rajasthan and is extending her journey to save camels in Jaisalmer. She believes in minimalism and is also called as "Reductionist". This recent empty-nester, mother of 3 young adults, shares how a vacation in Rajasthan 4 years ago, changed her so much that she dedicated her time to save the camels who were getting extinct due to diseases and less commercial use.
Our angel, Dee Ann Bauer who is passionate about humanity, spoke with us on her efforts on saving extincting Camels and its tribe Raika in Rajasthan!
We met Dee this week and spoke about her discovery to this journey. She lives in the USA, has completed her MBA in international business, and she is a passionate foodpreneur creating healthy options @archipelcoffee. She is a Recent empty-nester and a mother of 3 young ones.
✨ She is passionate about:
reducing our use of carbon footprint 🌍
preserving tradition and culture 🐪
creating farm to table initiatives 🌿
Empowering women 💪
How did your journey start and how did you discover this not so famous experience in Rajasthan?
I was traveling in Rajasthan with my kids for Christmas 4 years ago. Fell in love with camels in the thar desert in Jaisalmer. There was so much trash on our tourist sunset camel ride that I vowed to try and do something for the camels as they picked their way through the shards of glass from the beer bottles just tossed into the dunes by the tourists.

My kids were attending the green school (www.greenschool.org) an environmental school in Bali Indonesia.
When I returned to bali I sent emails asking what I could do to help in India.
So many contacts told me about Dr Ilse Koehler Rollefson (LPPS) and her team and their amazing work they are doing in Sadri, Rajasthan under Camel conservation centre. I've volunteered for them ever since, running the Camel Cafe etc during the nomadic convergence they host. I'm so proud to be doing a little to help!
** About LPPS ("Lokhit Pashu Palak Sansthan") -**
LPPS was founded in 1996 by Hanwant Singh Rathore to provide a support structure to the Raika when their camel herds were suffering from infectious diseases. A research project by Ilse Köhler-Rollefson had revealed significant economic losses due to Trypanosomiasis. Initially the activities focused on providing camel health care but gradually expanded to capacity-building, documentation of traditional knowledge, advocacy for grazing rights and a rights-based approach. Originally the organisation worked around Sadri in Rajasthan's Pali district, but since 2007 it is also active in the villages around Jaisalmer.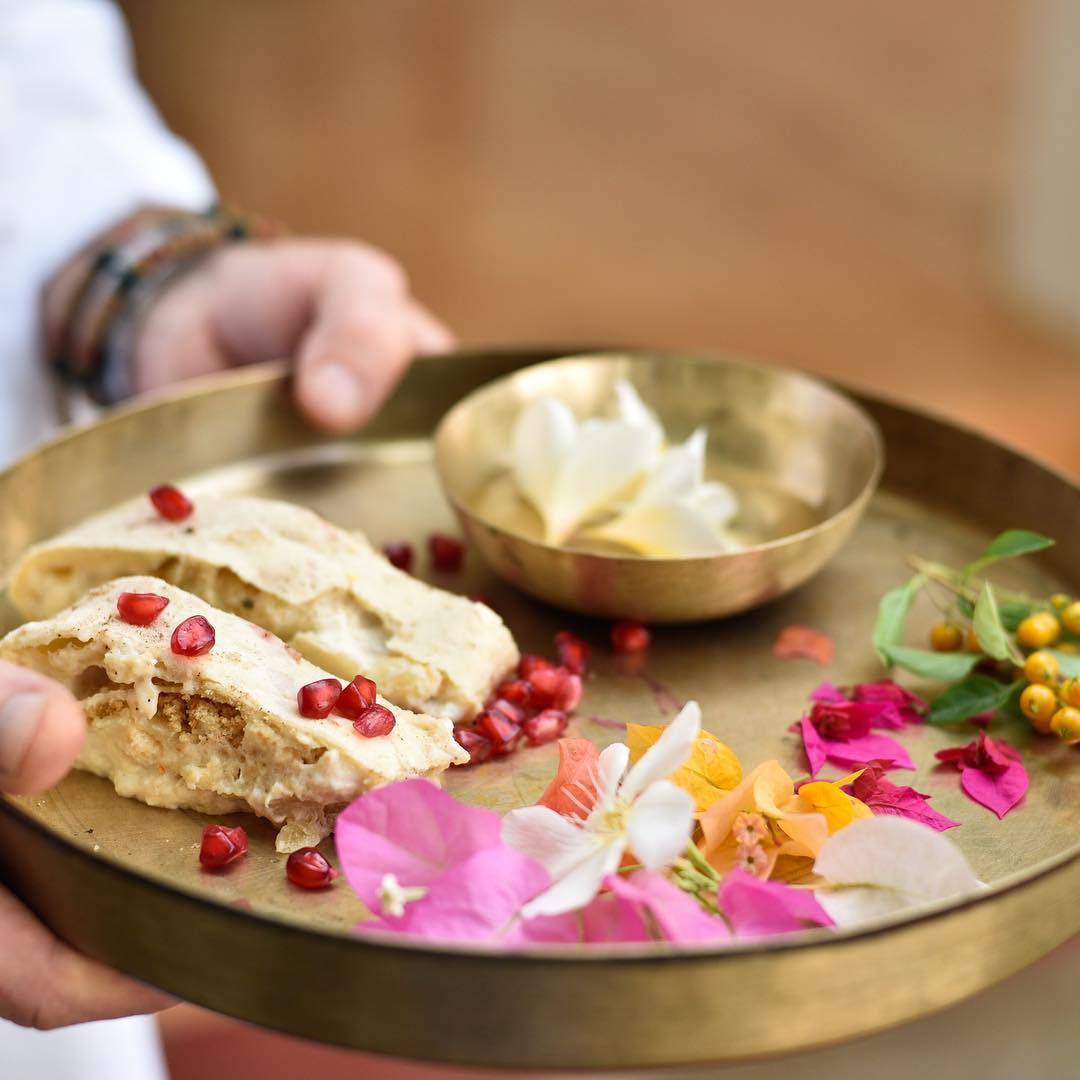 What are your thoughts on eco visitors center you want to build?
I still one day want to build an eco visitors center in the thar in Jaisalmer, earthship inspired, out of trash, that could serve to educate visitors about the precious camels and desert culture. https://www.earthshipglobal.com/
We heard you even own a camel in Jaisalmer. How did this idea come?
I also own 3 camels in Jaisalmer. Trying to support the camel culture with camel milk. A momma camel had one baby when we bought them (quite an experience) and she recently had another! 🐪🐪🐪. Our little herd is growing. I will go on a safari of my own after Raika Journey in the thar with hopefully the "teenage" boy in training! Here is my camel which own with my care taker.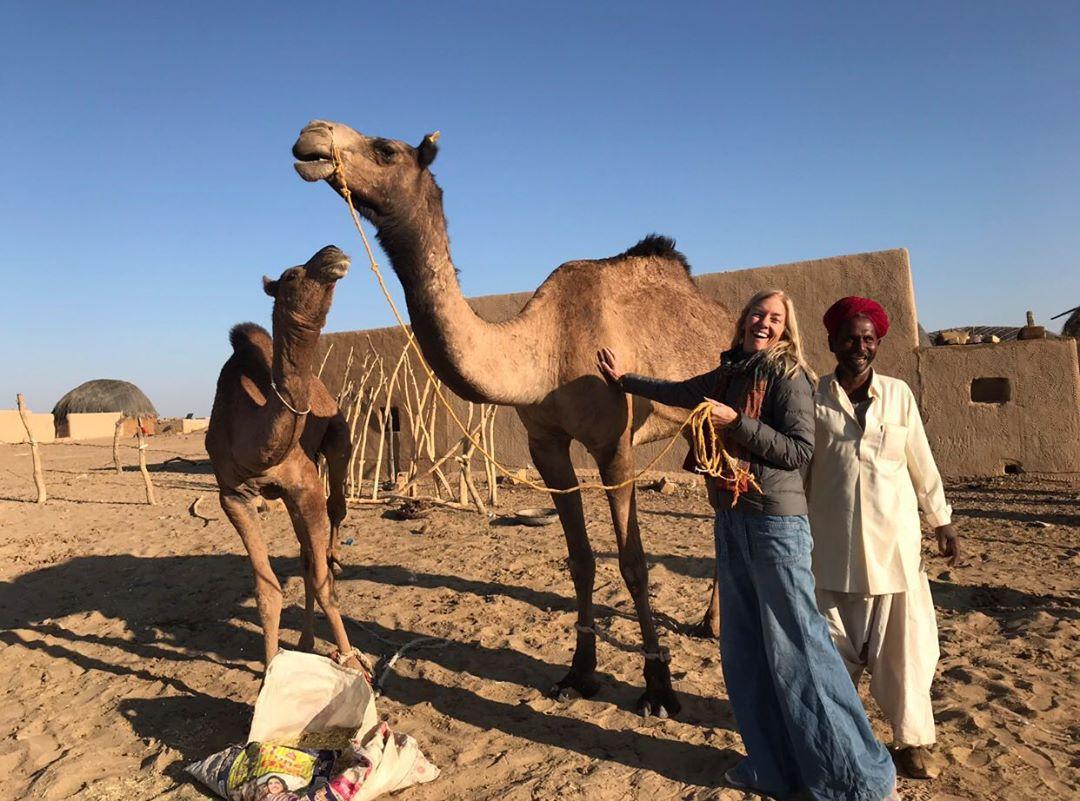 So, any plans of coming back to India?
Yes I'll be there also at pushkar camel fair with camel charisma/lpps before the journey starts. They have a booth trying to popularize camel milk! I helped last year
Can you help us know about what is "INDIGENOUS RAIKA DISCOVERY EXPERIENCE"? Raika discovery is a attempt to help the Raika community which is facing extreme challenge is maintaing the camel because of less commercial usage & Rajasthan's nomadic camel culture is under extreme threat. It is about experiencing a world of vanishing ancient wisdom, seldom seen or understood.
On this indigenous journey you will explore
Engage with the extraordinary but highly threatened world of the Raika nomads
Celebrate the beauty, biodiversity and traditional knowledge this culture represents
Support the next generation in preserving their traditions while evolving as they choose
Here are more details about Raika journey which happens only once a year and booking happens for this unique experience in advance so explore and block your place.
*Our guest from Australia, USA, UK & Finland has joined us! *
Guest walking along with camle hoard
Sleeping and stargazig in open sky!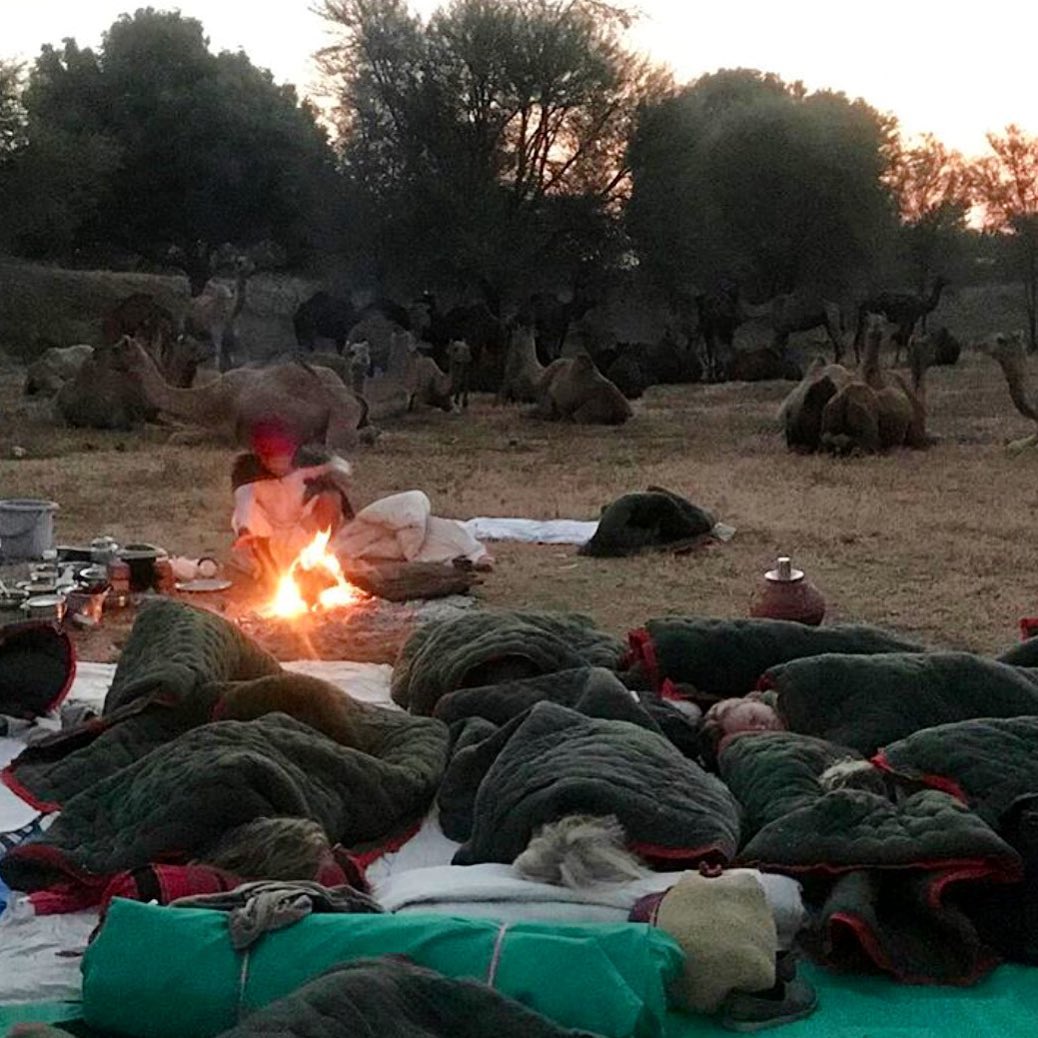 *An Australian who trained camel moving in the terrain meeting Raika tribe and making friend! *
Exlore Raikajourney with Dee - the one who refrains single use plastic, always makes for interesting conversations, does not want to be judged for being "gluten free".
She describes herself as "I'm not perfect obviously. I Definitely use a lot of carbon footprint flying. I have a small coffee company I try and replant and support biodiversity in Bali @archipelcoffee".
You can reach her on @the.reductionist and @raikajourney for more details or you can book this exclusive journey with The Indian Trip by clicking here